3 Tips for Making Your Dream Home a Reality December 9, 2017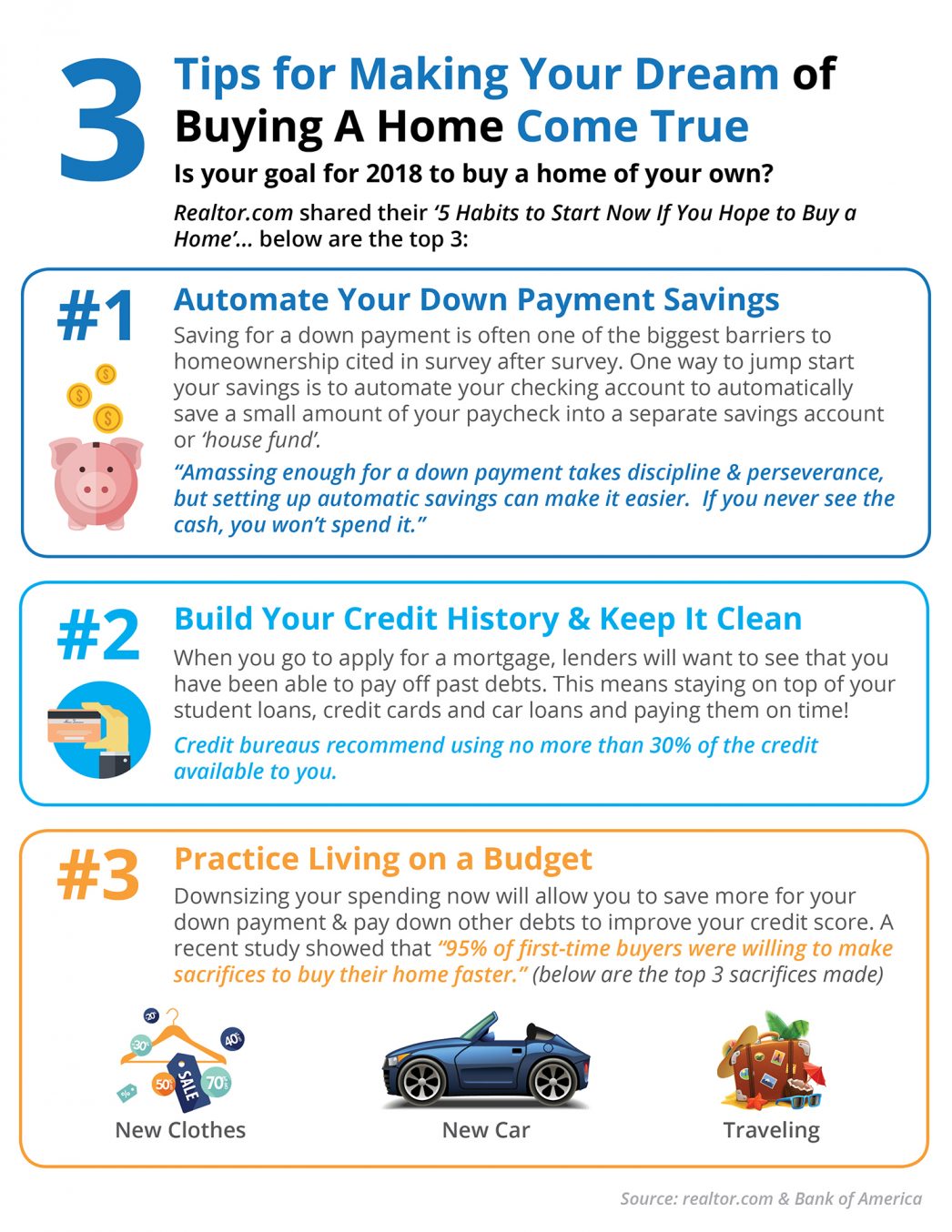 3 Tips for Making Your Dream Home a Reality
Some Highlights:
Setting up an automatic savings plan that saves a small amount of every check is one of the best ways to save without thinking a lot about it.
Living within a budget will not only help you save money for down payments but will help you pay down other debts that might be holding you back.
FREE buyers and sellers guides (updated every Spring/Summer/Fall/Winter) with tips for preparing your home for sale, getting your credit in order, and what to expect. Download for FREE. Also, over 500+ blog posts with market data, simple easy-to-understand tips, financial guides, and more. See it here by Clicking HERE. Then click either "Buying?" or "Selling?" at the top of the page.
Website available in English and Spanish.