Calm Down! The Real Estate Market is NOT Falling Apart February 16, 2018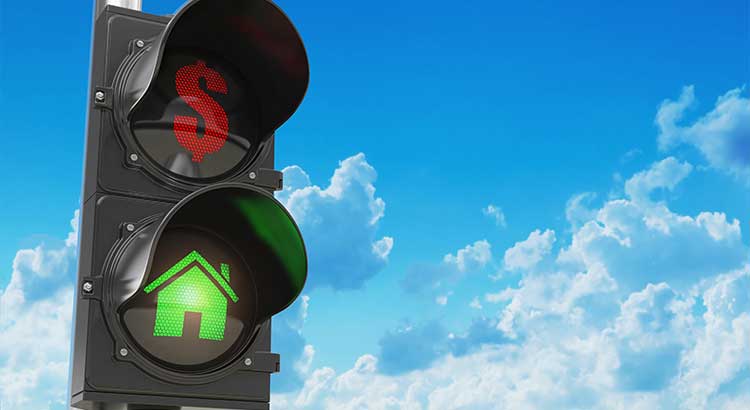 Calm Down! The Real Estate Market is NOT Falling Apart
There has been tremendous volatility in certain markets over the last few weeks (for example, the stock and currency markets). When this happens, some tend to lump all of their investments together and create an almost 'Armageddon' scenario where everything loses value quickly and dramatically. Real estate is an investment that can get caught up in this hysteria. Does the concern about the current housing market have merit?
Financial advisors have been warning us for months that the stock market was ripe for a "correction."
Experts have been questioning the value of alternative currencies for over a year.
In contrast, here are the opinions of three major players in the residential housing market:
"It's premature to worry about a housing bubble. The typical warning signs – excessive debt levels, poor quality loans, exponentially increasing home prices, rising vacancy rates and/or poor affordability compared to the past, and a high number of internet searches on house flipping – are not present."
"My thoughts on many recent discussions of 'housing bubble' – the bar for a housing bubble is higher than just prices being above some fundamental value. There must be widespread behavior change as well such as higher levels of fraud and speculation."
"US home prices are on track for a 5% nominal gain for the 4th consecutive year, returning national prices to their highest level since 2007. The growth has been driven by historically low mortgage rates and unemployment plus solid population and personal income growth rates…a meaningful correction should only be triggered by an unexpected economic shock."
Bottom Line
Speculation has driven certain markets over the last year. However, it has not been speculation, but instead people's desire for homeownership, that has driven the real estate market.
FREE buyers and sellers guides (updated every Spring/Summer/Fall/Winter) with tips for preparing your home for sale, getting your credit in order, and what to expect. Download for FREE. Also, over 500+ blog posts with market data, simple easy-to-understand tips, financial guides, and more. See it here by Clicking HERE. Then click either "Buying?" or "Selling?" at the top of the page.
Website available in English and Spanish.