The Foreclosure Crisis: 10 Years Later March 23, 2017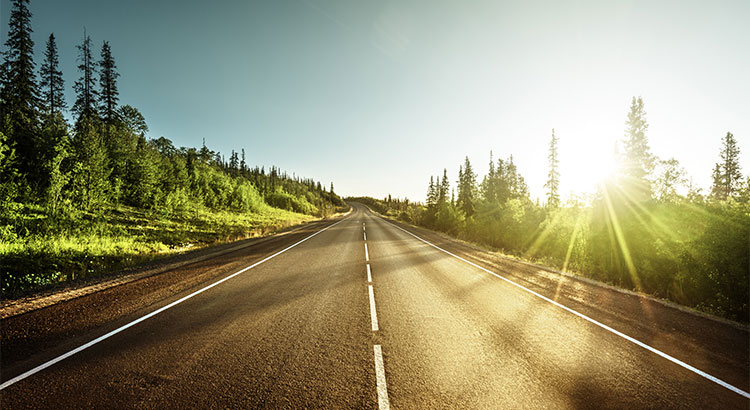 The Foreclosure Crisis: 10 Years Later
CoreLogic recently released a report entitled, United States Residential Foreclosure Crisis: 10 Years Later, in which they examined the years leading up to the crisis all the way through to present day.
With a peak in 2010 when nearly 1.2 million homes were foreclosed on, over 7.7 million families lost their homes throughout the entire foreclosure crisis.
Dr. Frank Nothaft, Chief Economist for CoreLogic, had this to say,
"The country experienced a wild ride in the mortgage market between 2008 and 2012, with the foreclosure peak occurring in 2010. As we look back over 10 years of the foreclosure crisis, we cannot ignore the connection between jobs and homeownership. A healthy economy is driven by jobs coupled with consumer confidence that usually leads to homeownership."
Since the peak, foreclosures have been steadily on the decline by nearly 100,000 per year all the way through the end of 2016, as seen in the chart below.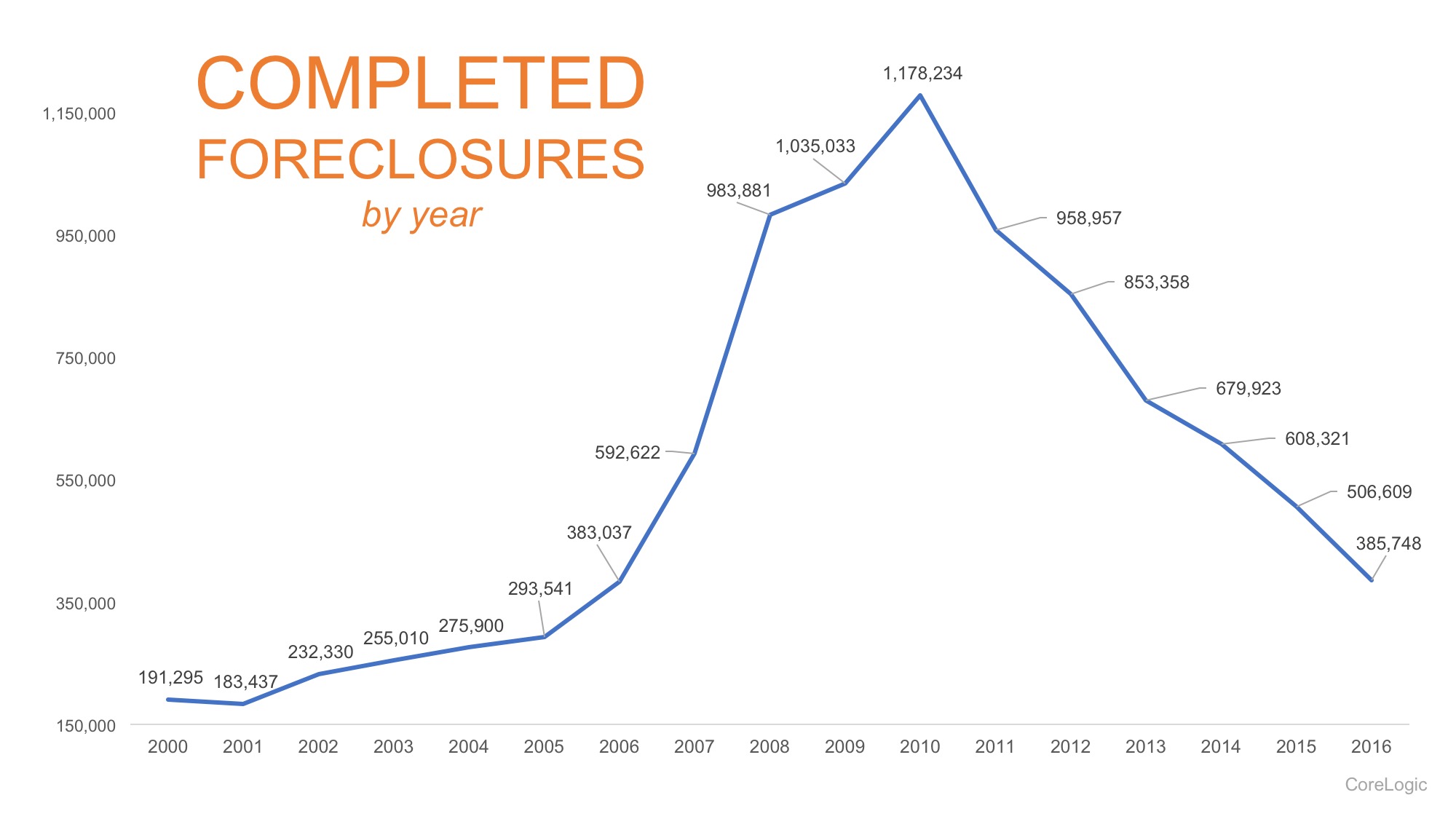 If this trend continues, the country will be back to 2005 levels by the end of 2017.
Bottom Line
As the economy continues to improve, and employment numbers increase, the number of completed foreclosures should continue to decrease.
HAVE YOU SEEN OUR NO LISTINGS / NO ADVERTISEMENTS / NO HASSLE WEBSITE?
FREE buyers and sellers guides (updated every Spring/Summer/Fall/Winter) with tips for preparing your home for sale, getting your credit in order, and what to expect. Download for FREE. Also, over 500+ blog posts with market data, simple easy-to-understand tips, financial guides, and more. See it here by Clicking HERE. Then click either "Buying?" or "Selling?" at the top of the page.
Website available in English and Spanish.