Top 4 Home Renovations for Max ROI June 15, 2018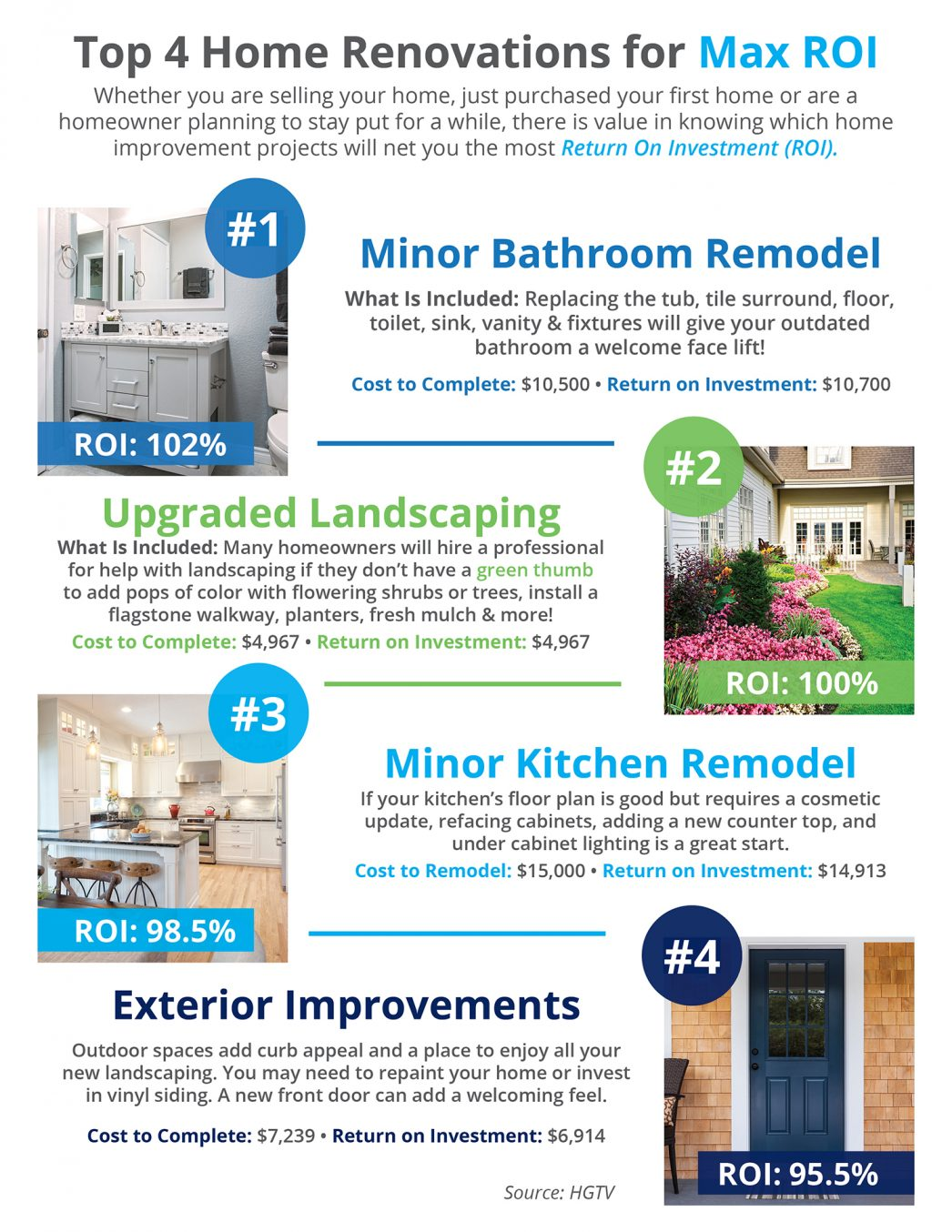 Top 4 Home Renovations for Max ROI
Some Highlights:
Whether you are selling your home, just purchased your first home or are a homeowner planning to stay put for a while, there is value in knowing which home improvement projects will net you the most Return On Investment (ROI).
Minor bathroom renovations can go a long way toward improving the quality of your everyday life and/or impressing potential buyers.
Upgrading your landscaping or curb appeal helps get buyers in the door. These upgrades rank as the 2nd and 4th renovations for returns on investment.
FREE buyers and sellers guides (updated every Spring/Summer/Fall/Winter) with tips for preparing your home for sale, getting your credit in order, and what to expect. Download for FREE. Also, over 500+ blog posts with market data, simple easy-to-understand tips, financial guides, and more. See it here by Clicking HERE. Then click either "Buying?" or "Selling?" at the top of the page.
Website available in English and Spanish.