Student Loans = Higher Credit Scores December 23, 2016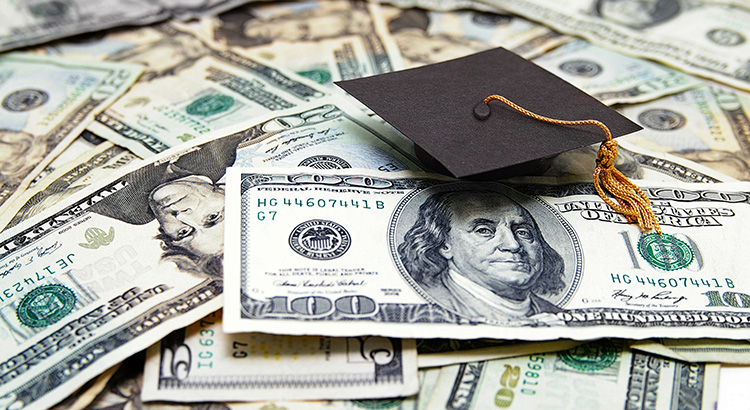 Student Loans = Higher Credit Scores
According to a recent analysis by CoreLogic, Millennial renters (aged 20-34) who have student loan debt also have higher credit scores than those who do not have student loans.
This may come as a surprise, as there is so much talk about student loans burdening Millennials and holding them back from many milestones that previous generations have been able to achieve (i.e. homeownership, investing for retirement).
CoreLogic used the information provided on rental applications and the applicants' credit history from credit bureaus to determine if there was a correlation between student loan debt and credit scores.
The analysis concluded that:
"Student loan debt did not prevent millennials from access to credit even though it may delay their homebuying decisions."
In fact, those with a higher amount of debt actually had higher credit scores.
"Renters with student loan debt have higher average credit scores than those without; and those with higher debt amounts have higher average credit scores than those with lower student loan debt amounts."
Bottom Line
Millennials are on pace to become the most educated generation in our nation's history, with that comes a pretty big bill for education. But there is a light at the end of the tunnel:
"Despite the fact that student loan debt has grown into the nation's second largest consumer debt, following mortgage, and has created a significant financial burden for millennials, it does not appear to prevent millennials from accessing credit."
HAVE YOU SEEN OUR NO LISTINGS / NO ADVERTISEMENTS / NO HASSLE WEBSITE?
FREE buyers and sellers guides (updated every Spring/Summer/Fall/Winter) with tips for preparing your home for sale, getting your credit in order, and what to expect. Download for FREE. Also, over 500+ blog posts with market data, simple easy-to-understand tips, financial guides, and more. See it here by Clicking HERE. Then click either "Buying?" or "Selling?" at the top of the page.
Website available in English and Spanish.